Barrio Logan (2017–ongoing)


An ongoing photo documentary project about Barrio Logan, a Mexican American/Chicanx community that is combatting rising levels of displacement. Barrio Logan and the surrounding neighborhoods once had a much larger Japanese American community that was devastated by the WWII Japanese American incarceration camps. This project documents the parallels in the systematic displacement of Barrio Logan's communities of color in both the past and present, and the continued fight to call it home.


---
Chapters 1–22

Chapter 1: Home

Chapter 2: Piñata Zarate

Chapter 3: Art Crawl

Chapter 5: Mesheeka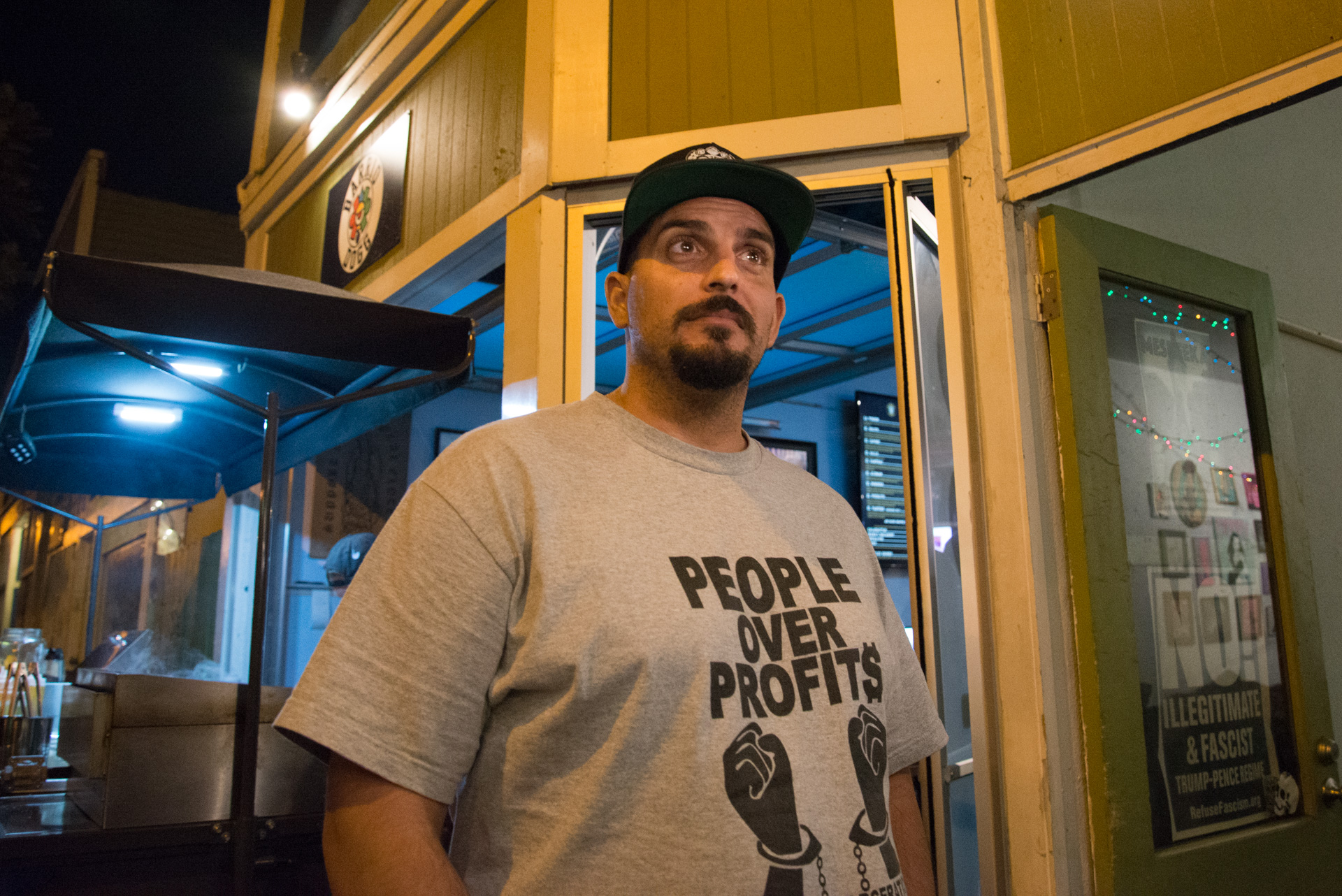 Chapter 6: Rolando's
Chapter 7: Logan Inn

Chapter 8: Chicano Park Skate Park

Chapter 9: Chicano Park Protest

Chapter 10: Rigoberto

Chapter 11: Councilmember Alvarez

Chapter 12: People Over Profits SD
Chapter 14: Mama Glo
Chapter 15: Save Our Barrio
Chapter 16: Our Lady of Guadalupe Church
Chapter 17: Calvary Baptist Church
Chapter 18: Japanese Fishing Camp
Chapter 19: SD Japanese Christian Church

Chapter 20: Bethany Deliverance Temple
Chapter 21: Buddhist Temple of San Diego
Chapter 22: Japanese American Interfaith Memorial Day Service
---
Bread & Salt Artist Residency

November 2017

Barrio Logan (2017–ongoing) began in November 2017 through an artist residency with Bread & Salt. In an effort to make this project more accessible to the local community, my residency culminated in an exhibition on the front exterior of Bread & Salt with captions in English and Spanish. I also hosted a series of free community photo booths every weekend during my residency to invite the neighbors to take free portraits and 4x6" prints.


Free Community Photo Booth